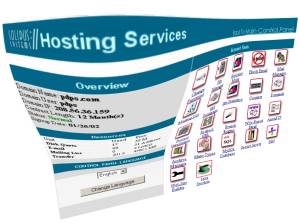 Web hosting is a critical component of our overall support. The web is often the 1st place your customer gets a glimpse of your products or services. From this they take away a sense of you or your company.
Solidus Systems offers web hosting services which permit you to manage your own website! As an import part of your business communications with your customers, you can manage this with ease with one of our hosting plans.
As part of our overall graphic design offerings, we can take these elements and create a winning website for your business. With our experience in systems design and architecture, your website may be comprised of real-time capabilities and sophisticated services which bring ever-changing content to your clients and potential customers. Review and compare our plans to see which may best suite your needs.
If you do not wish to dabble in the details, let Solidus Systems manage your website for you! As part of support services, we can take on any of the responsibilities to ensure your site, e-mail & FTP accounts, and all associated files are installed properly and continue to run smoothly.
Contact our at (508)-833-7733
or order on-line!